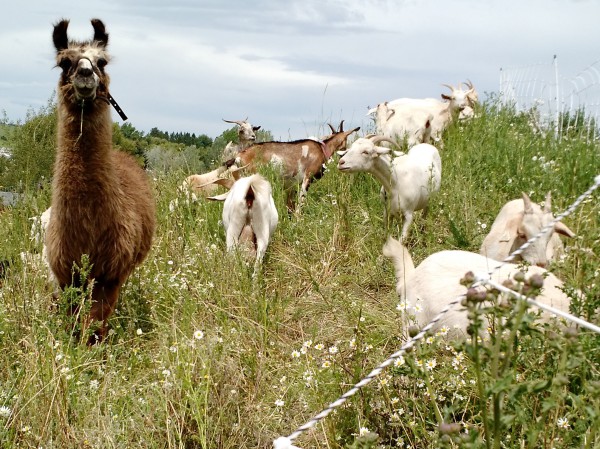 We LLOVE our llamas!

Used on our ranch exclusively as guardians, they work differently from and beautifully with our Great Pyrenees dogs.

Llamas are a herd animal, and speak llama, which means they will not bond to goats as their herd and do better in pairs. They are territorial and guard their territories - and everything in them. 
They can and will "herd" animals away from a threat.